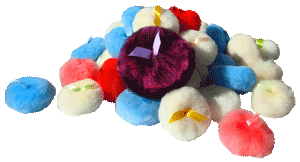 E.B. Tolley & Co. Limited was founded in 1927, giving us more than 80 years of family tradition and experience in the manufacturing industry in New Zealand. We started out in lamp shades and powder puffs. In the 1960's we expanded the Powder Puff range to include a Lambswool Dusting Powder Puff. From this small product the company grew and developed many other Lambskin products so by the late 1970's Lambskin products had become the main product line of the Company. In recent times, products made from Possum and Calf Skins have been added to the range.
Like New Zealands proud reputation worldwide for quality excellence, E. B. Tolley enjoys a reputation for producing only the finest quality manufactured wool and woolskin products.
It is our experience and knowledge of the Woolskin industry together with our creative forward thinking approach to our business that allows us to remain as product innovators.
Never is quality compromised for price. Rather we promote the importance of enduring quality and craftsmanship.
Our many years of servicing our industry gives us an insight into the different freighting procedures required for each market. We understand Domestic freight, Airfreight, Seafreight, Insurance and Documentation, important considerations in giving customers the confidence they require when purchasing from their suppliers.
E.B. Tolley & Co. Limited is receptive and flexible, being able to tailor specific products to suit your market needs. We specialise in Seat Covers, Slippers, Custom Rugs and Bed Underlays made from Natural Woolskin, Possum and Calfskin, Wool Pile fabrics and Utility fabrics
All inquiries are welcome and we are willing to work with companies or individuals to effectively open and encourage responses in your markets.